Translate This Page
Upcoming Meetings
December 5, 2022
Agenda Online
December 14, 2022 * Meeting starts at 7:30pm
Current Garbage & Recycle Schedule


Winter Schedule
Account Inquiry
Account Inquiry
Look up Tax and Utility Account Balances
View and reprint bills.
Current Weather
Current Northeast Radar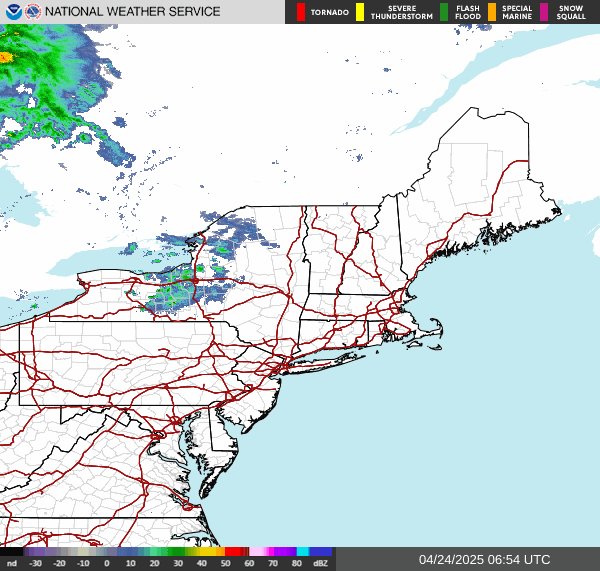 Borough of Lavallette Weather Station




Ocean County Costal Evacuation Map
Emergency Notification System

An Emergency Notification System gives those in charge of Public Safety a chance to reach out to the public in case of an emergency event. More information.


Modular Home Notice


The parking of modular homes on borough streets is prohibited.


Lavallette Current Events Flyer


2022 Summer Events



Borough of Lavallette auctions are conducted through GovDeals.com


Borough of Lavallette Auction Items
Borough of Lavallette
The ideal family seashore resort
---
Give the gift of a 2023 Beach Badge

Looking for that perfect present for your family and friends?

Give the gift of a 2023 Beach Badge, on sale beginning December 1, 2022 for the holiday season.

Badges are on sale beginning December 1, 2022 at pre-season pricing of $55 per pre-season badge and $20 per senior badge. Badges are on sale until December 30, 2022 at the Lavallette Municipal Building Monday through Friday 8am-4pm in the Administration Office. Cash or check payments or the following credit cards: Visa, Master Card and Discover.

Ocean County Health Department Covid-19 Vaccine Information


For booking information and list of vaccination sites please follow the link to the Ocean County Health Department.

Local Covid / Flu Vaccine
November 4, 2022 1pm-4pm Seaside Heights Community Center
November 14, 2022 11am-1pm at the Upper Shores Library
Full list of Ocean County COVID-19 Vaccine Locations
Click Here

Visit www.ochd.org for more information

Beach Buggy Permits



Available at Borough Hall Monday - Friday 9am-4pm for rules, regulations, and application Click here.

Beach Access Open Starting September 16th Weekdays
September 16- October 1 Then 7 Days a week.

Borough of Lavallette Flags


Borough of Lavallette flags are available in 2x3 for $30.
Available for purchase at Lavallette Municipal Building.

Giant Clam and the Clam Trail

We are happy to announce that our giant clam has been refurbished and is ready to return. A location will be chosen soon, thank you all for your suggestions.

Environmental Committee
ReClam the Bay and the Clam Trail

Public Safety Notice

Prevent your car from being broken into. Thefts from cars are most often crimes of opportunity in which a thief sees an easy target. Most vehicles have simple items, such as change, taken from them but the common denominator for most is that the vehicles were left UNLOCKED. Door handles are tried and if the car is locked they usually move on.


Reduce the chances that a criminal will want to break into your vehicle by locking your doors and removing valuables from the vehicle and out of sight.

Saltwater Fishing Registry


Everyone 16 or older must register and carry the printed registration with them when fishing.

All saltwater anglers and for-hire vessel operators will now be able to register through the no-fee State system rather than the fee-based federal system. Anglers still must register with the state system even if they have already registered with the federal system.

Those who fish from a for-hire party or charter fishing vessel that is registered with the New Jersey Saltwater Recreational Registry Program are not required to file for an individual registration.

To learn more about the registry and to register, visit: www.saltwaterregistry.nj.gov

Don't Feed The Seagulls!


White plastic bags are prohibited by ordinance to be left at the curb for pickup. The gulls attack these bags easily and create an unsanitary mess. Please use appropriate containers with lids or dark colored, heavy gauge, plastic bags for your trash.

For your convenience, the Lavallette Recycling Center located at the Public Works Complex accepts regular household waste from 7am, to 2:45pm every day. Please consider using this service to keep our streets and town clean.

Lavallette First Aid Members Wanted


The Lavallette First Aid Squad is looking for members to who want to join the squad. All training is provided and no experience is necessary. Training such as CPR, EMT is provided at no charge. More Info

Lavallette Emergency Notification System


An Emergency Notification System gives those in charge of Public Safety a chance to reach out to the public in case of an emergency event.
Click Here to get more information and sign up.

Please make sure to update contact information as phones numbers change.

Bicycle Safety


Ride your bicycle with the flow of Traffic, Not against it! Obey all of the same traffic laws as a motor vehicle!

When ridden on any roadway a bicycle rider has all of the rights and responsibilities of any vehicle. Unless bicycles are specifically excepted, all traffic laws and rules apply to bicycles. Bicyclists who violate traffic laws are subject to a citation.
More Bicycle Safety Information

Stop for pedestrians in the crosswalks!


It's The Law!

The driver of a vehicle must stop and stay stopped for a pedestrian crossing the roadway within any marked crosswalk, but shall yield the right-of-way to a pedestrian crossing the roadway within an unmarked crosswalk at an intersection, except at crosswalks when the movement of traffic is being regulated by police officers or traffic control signals.
More Information

Ocean County Document Shredding Program


Residents are limited to six boxes or bags each day. Commercial documents will not be accepted. Paper clips and staples do not have to be removed from the documents.

9am to 1pm or until the truck is full, the truck has an 8,000-pound capacity.
Registration not required and the service is free
More Information

Ocean County Hazardous Material Disposal


Pre-Registration Is Required.

Materials accepted at the household hazardous waste collection sites are: paints, thinners, boat paints, solvents, pool chemicals, pesticides and herbicides, aerosol cans, auto products, toilet and drain cleaners, silver polishes, oven cleaners, photographic chemicals, rug and upholstery cleaners, polishes and bleaches, waste oil and used gasoline.
More Information
---
Bill Reminders!
Taxes
Due November 1, 2022
Important Notice for Online Banking Users
Make sure account information is accurate. We are transitioning to receiving Online Banking payments electronically.
More Information
Go paperless with all of your Lavallette Utility transactions with E-Bills and Auto Pay.
Borough of Lavallette "Auto Pay"
Sign up for our Automatic Payment Plan and have your bills automatically paid on the due date!
More Information
.
E-Bills are available for your utility bills from The Borough of Lavallette.

E-Bills are available with or without Auto Pay. The provided bills are sent electronically and include more account information than can be printed on the postcard size bills. Now available, online submission form for E-Bill signup and termination. More Information.
---